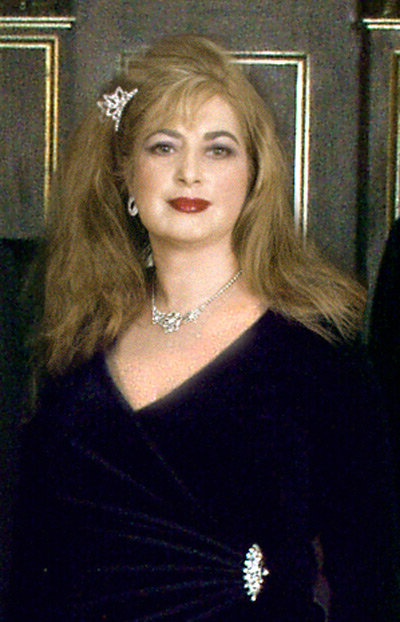 Yelena Neplok's Biography
Yelena Neplok has achieved success as a soloist, chamber musician, and teacher in America and in her native Russia, where she earned her Bachelor's and Master's degree in piano performance and pedagogy at the St. Petersburg Rimsky-Korsakov College of Music and St. Petersburg Conservatory. She has studied Jewish music at Hebrew College and NEC. Ms. Neplok's performances include numerous concerts in many of the most prestigious Russian and American concert halls and participation in international music festivals, including three "Diaghilev Seasons" International Festivals of Arts.
Yelena Neplok is the founder, artistic director, and pianist of the internationally acclaimed, award-winning Nigun Chamber Ensemble with whom she produced several CDs. Her highly successful concerts with the Nigun Chamber Ensemble in some of the most prestigious Russian venues, including Oktyabrsky Grand Concert Hall, St. Petersburg Municipal Cultural Center, Glinka Hall of the St. Petersburg Philharmonic, Yusupov Palace Theater, the Malachite Hall of the Russian Institute of the History of Arts, and many others, drew large enthusiastic audiences and were followed by excellent reviews in the press.
Hailed by The Boston Globe and other major newspapers, she was the featured performer in New England Conservatory's music festivals and solo concerts in Jordan, Williams, and Brown Hall, Concert Series and solo concerts at the Boston Conservatory's Seully Hall, Boston University, Brandeis University, Hebrew College, Cultural Center Makor, The Algonquin Club of Boston, and many other venues. She has been featured in solo programs on national radio and television in Russia and in the U.S., including programs on WMNB Radio, New York, "Classical Performances" WGBH Radio, Boston, WUNR Radio, Boston, Russian Radio, Boston, New York, BNN TV, and many others. Yelena Neplok participated in the First International Folklore Conference of Jewish Music in Russia and has performed at the Annual Festival "Artistic Hanukkah", Russian-American Festival, the Annual Boston Jewish Music Festival, annual Hanukkah Festival at the Museum of Fine Arts, Boston, and Newton Festival of the Arts.
Ms. Neplok is an accomplished piano teacher, her students have performed in numerous competitions and concerts in Russia and the U.S. Ms. Neplok developed and taught courses on the Art of Russian Piano Music and Eastern European Jewish Musical Traditions. She has presented numerous lectures, workshops, and master classes in Russia and the U.S. and is a multiple award winner for her lecture/concert programs and concert series. Ms. Neplok has taught at many distinguished musical institutions, including The Boston Conservatory and New England Conservatory's School of Continuing Education.